I found the most fantastic, rainbow yarn the other day and it immediately sparked my imagination. I knew right away that I had to make something (or a few things) with it. It's so much fun to work with and the yarn is SO soft! 
So far I've made a little infinity scarf and a matching pom-pom beanie.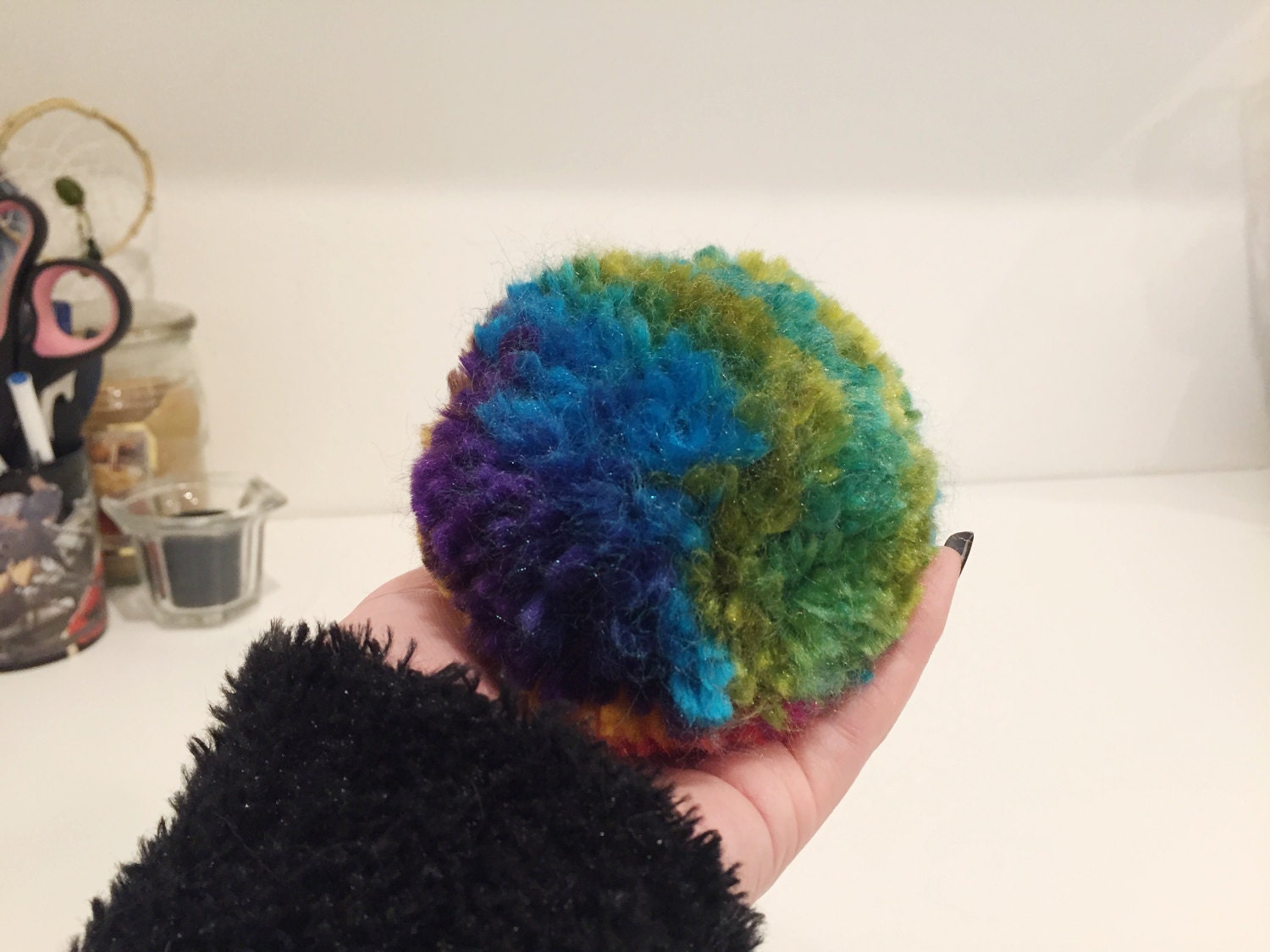 This yarn makes the cutest, fluffiest pom-poms!
I plan on adding a few more items to the collection before launching it. Each design will be made and sold in very limited quantites to preserve their uniqueness.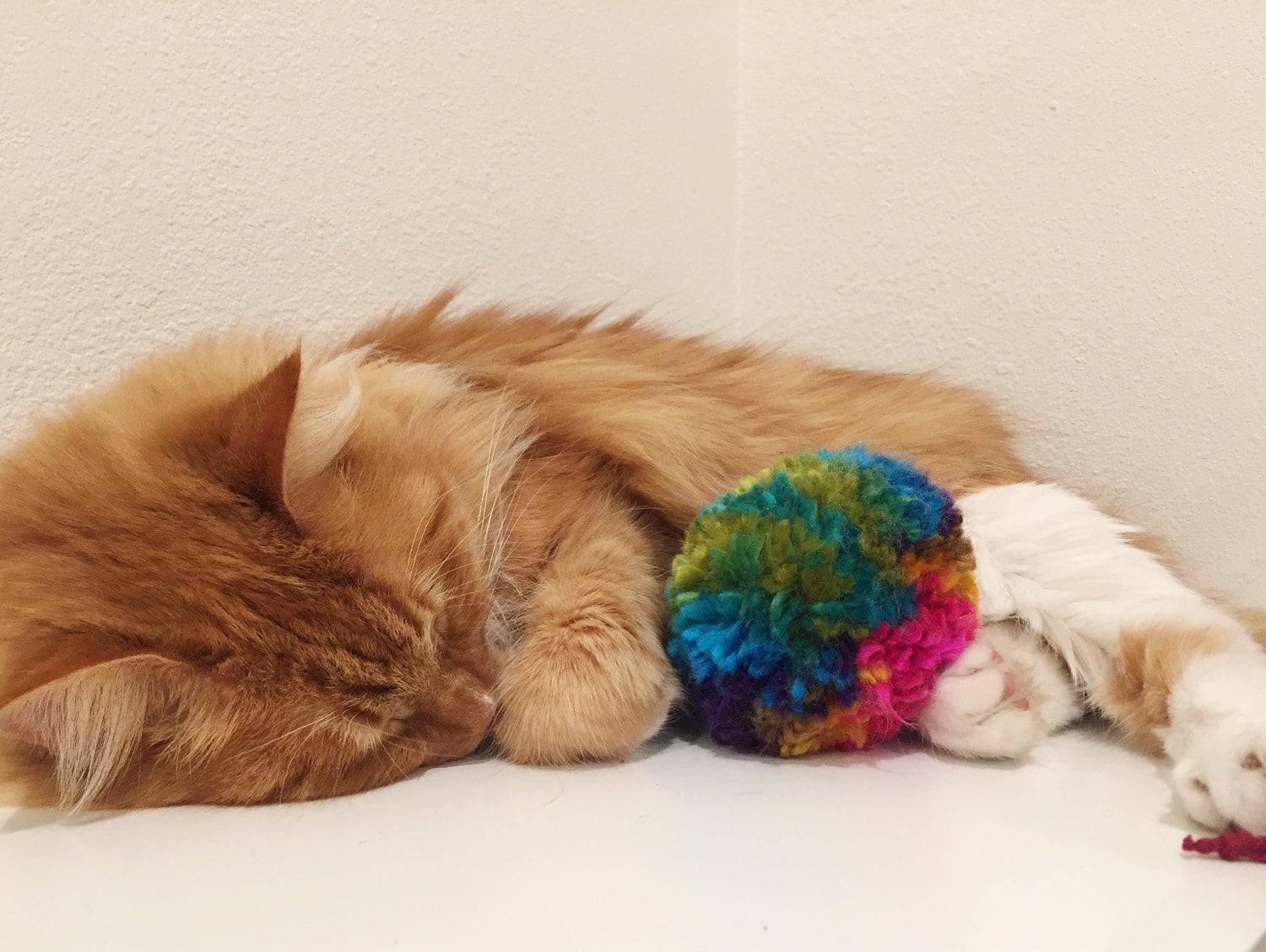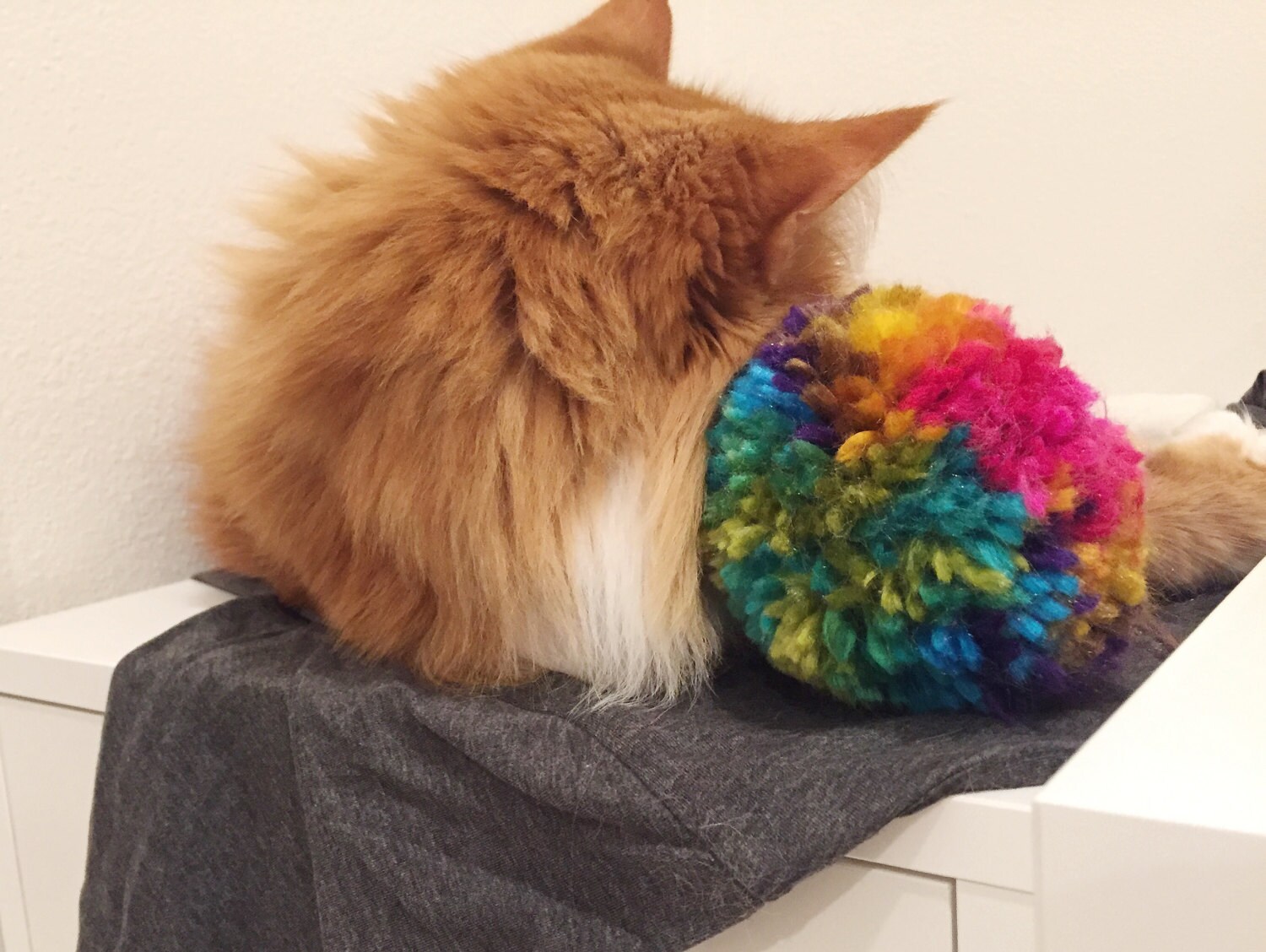 I didn't like the way the first pom-pom came out so I gave it to Foxy & he loves it! Maybe I should add cat toys to the collection? =^.^=